Shopping Cart
Your Cart is Empty
There was an error with PayPal
Click here to try again
Thank you for your business!
You should be receiving an order confirmation from Paypal shortly.
Exit Shopping Cart
RECLAIMING THE PATIENT'S VOICE
STRIPEYSOCKS BLOG (not part of the book!)
| | |
| --- | --- |
| Posted on August 7, 2014 at 8:29 PM | |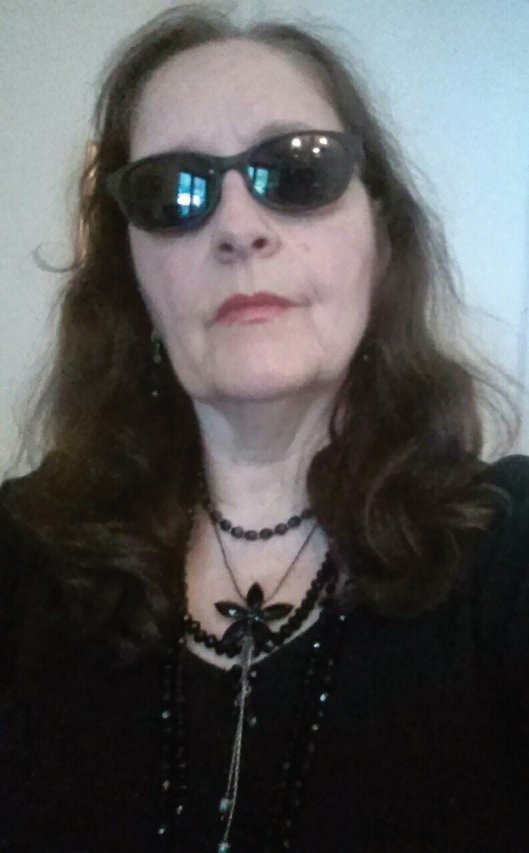 BLACK DRESS DAY FOR
SEVERE ME 8th AUGUST
A couple of years ago I wrote a memoir about my blackest times enduring severe ME. When I was living it, it seemed never-ending. Yet how could anyone understand that, who had not been through it? And why would they want to keep reading, if it was all so terrible?

Descriptions are often just descriptions. Something seen from the outside. We need people to feel it, internalise it. Hilary Mantel says: "You can write about ugliness in beautiful prose," and so that's how I approached the task. I have been encouraged to publish what came out of that challenge. I have decided that I will.

I thought I would give you a little excerpt for Severe ME Day. I tried to choose one. But the power of that abyss belongs within a balanced whole that I can't pick apart. I could not write the dark without the light, so there IS light. There is even humour. If I gave you just the black for severe ME Day, I would feel responsible for leaving readers in a bad place. And it was a very bad place.
So let's save that for later, when it can appear as a whole, with its humanity intact. In the meantime I want to ask you, please, to find one person - perhaps a professional, perhaps a friend, perhaps a journalist - to whom you can send a copy of my peer reviewed paper on
False Allegations of Child Abuse in Cases of Childhood Myalgic Encephalomyelities (ME)
published in July. Lack of knowledge about severe ME is leading professionals to try and enforce various types of graded exercise/activity treatment on children, and families are blamed when it doesn't work. Find the paper at the Argument and Critique website, here:
http://www.argumentcritique.com/publications.html
As we all know, it is a disaster that ME has been incorporated into a concept called Chronic Fatigue Syndrome. I write: "How ironic it is that a condition with the word 'chronic' in its  name should be so often confused with child abuse or neglect, with the length of the child's illness often given as reason for suspicion. The child has been ill for too long for this to be genuine CFS, the physician will argue. What does the word 'chronic' mean, if not long lasting?" (page 7). 
When I write, it is like putting a message in a bottle. I don't know where it will land. On Severe ME Day, please help to spread the knowledge of what is happening to children a little bit further.
Jane Colby
STRIPEYSOCKS BLOG
www.methenewplague.net
Categories: None
/